Thanks to the foresight and generosity of generations of donors, Hamilton Community Foundation is able to invest in the future of our community through grantmaking. The Foundation makes grants to a wide range of local charitable organizations that, in turn, help strengthen our community.
Grants Made in 2012-2013
In 2012 – 2013 Hamilton Community Foundation approved approximately $5.1 million in grants, supporting initiatives across all sectors (arts, education, environment, health and human services and recreation).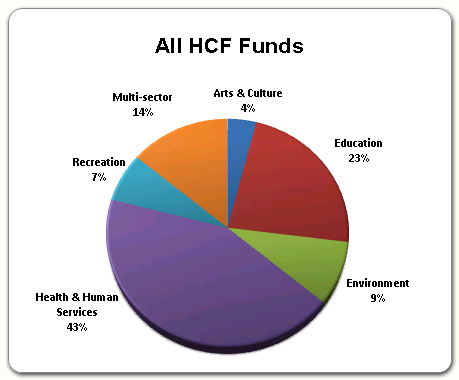 Total annual granting by Hamilton Community Foundation reflects both Board directed granting from the Community Fund and Field of Interest Funds and the interests of those donors who have established Donor Advised Funds.
Grants from Unrestricted Funds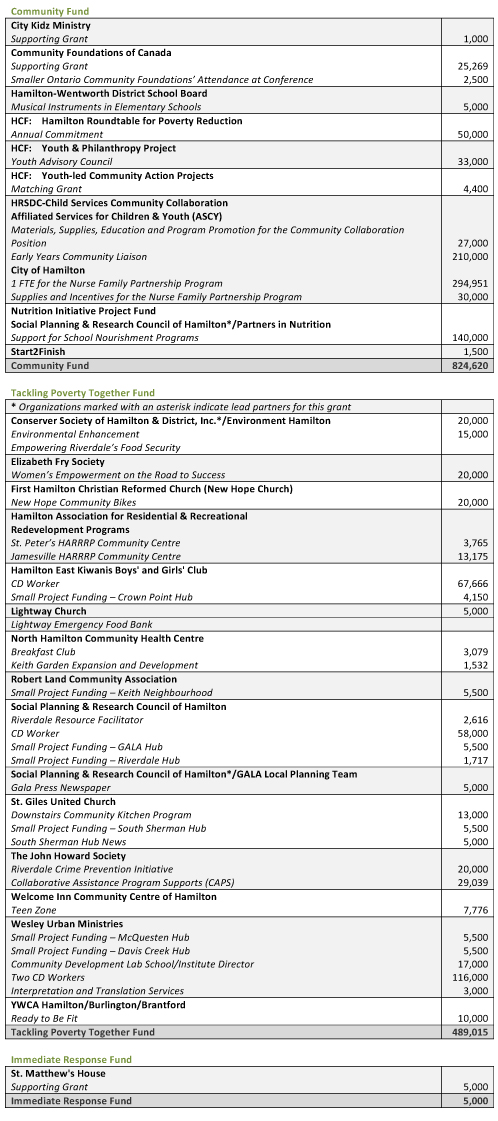 Grants from Field of Interest Funds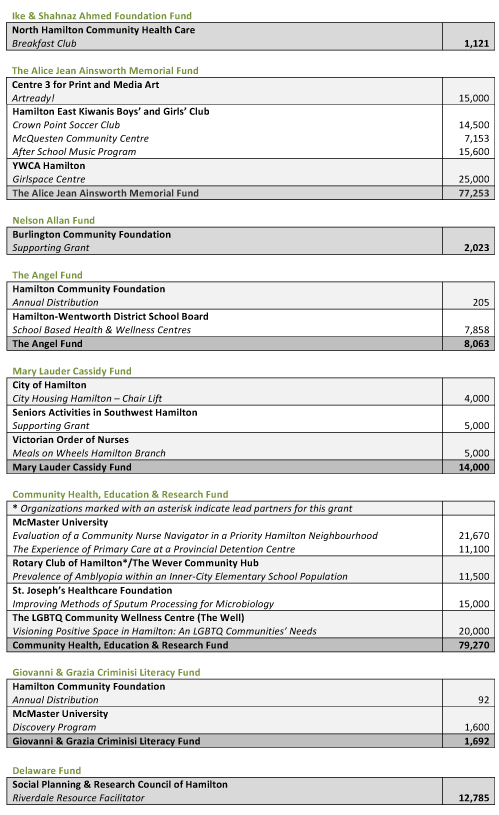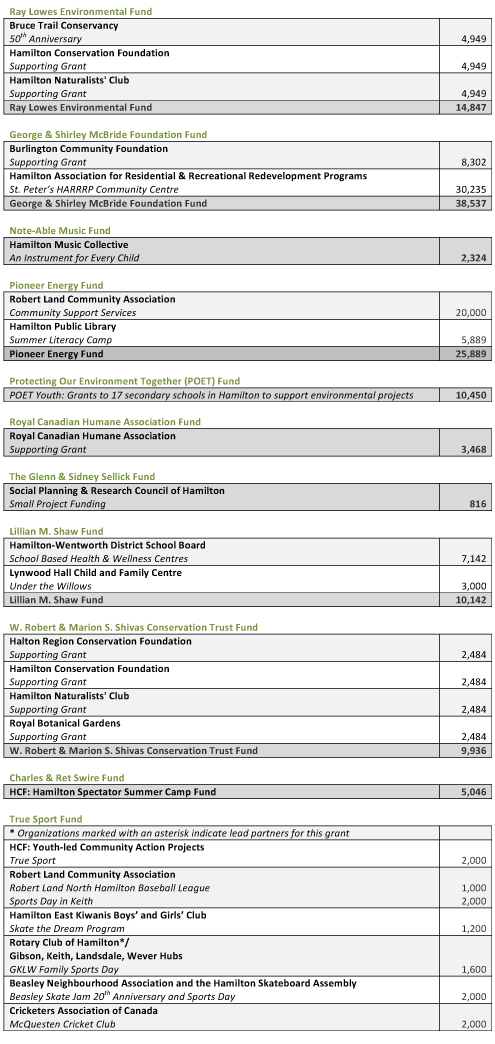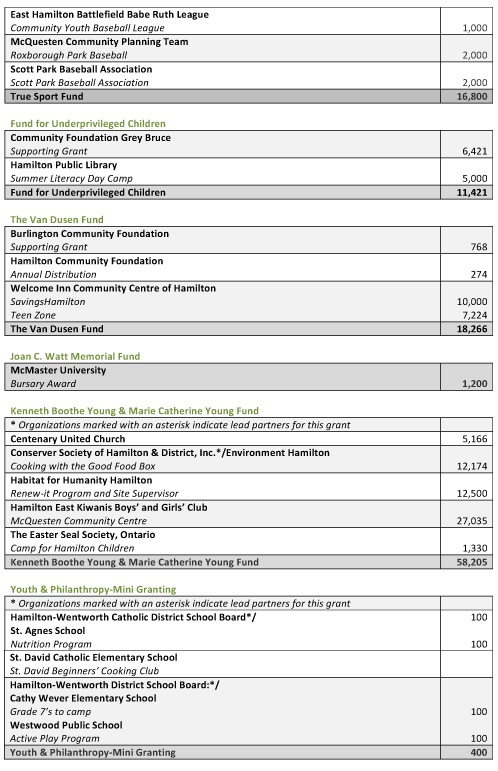 Grants from Donor-Advised Funds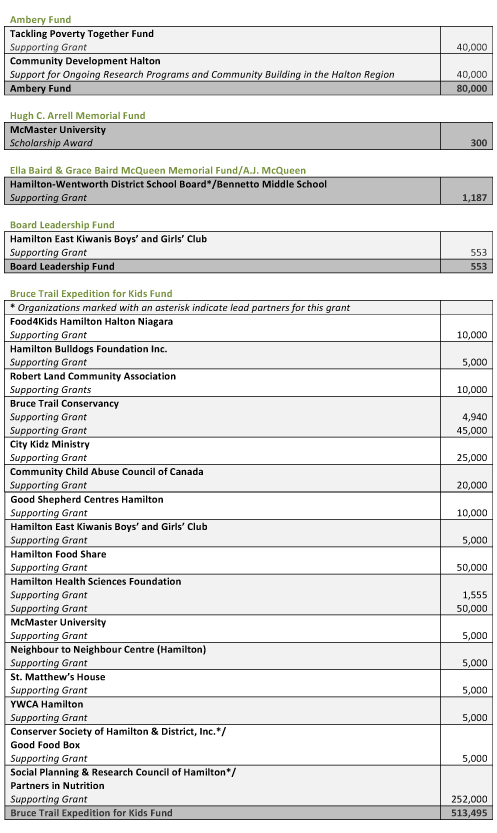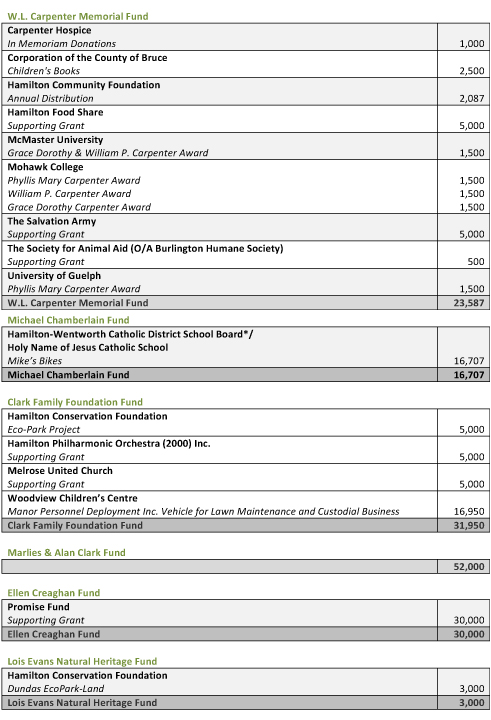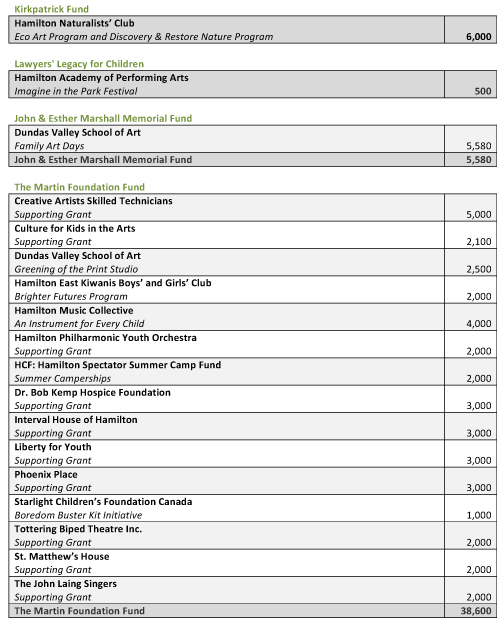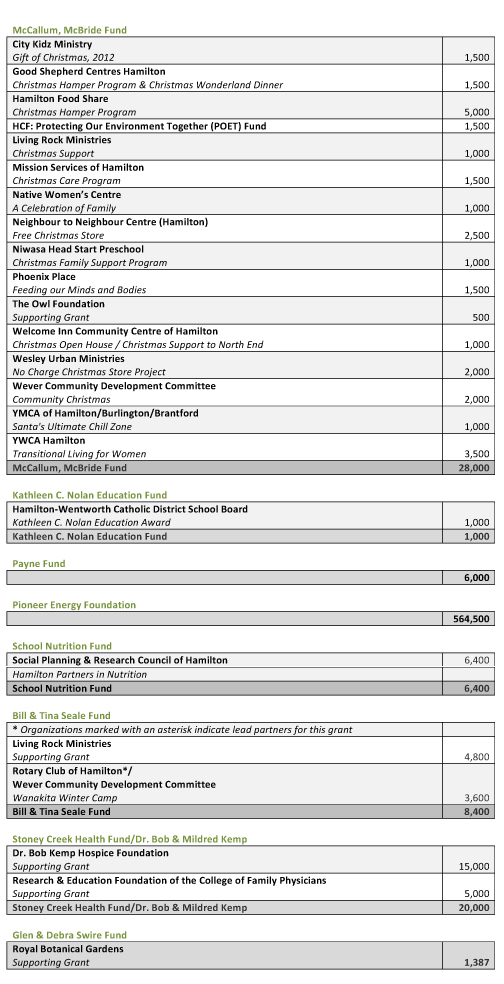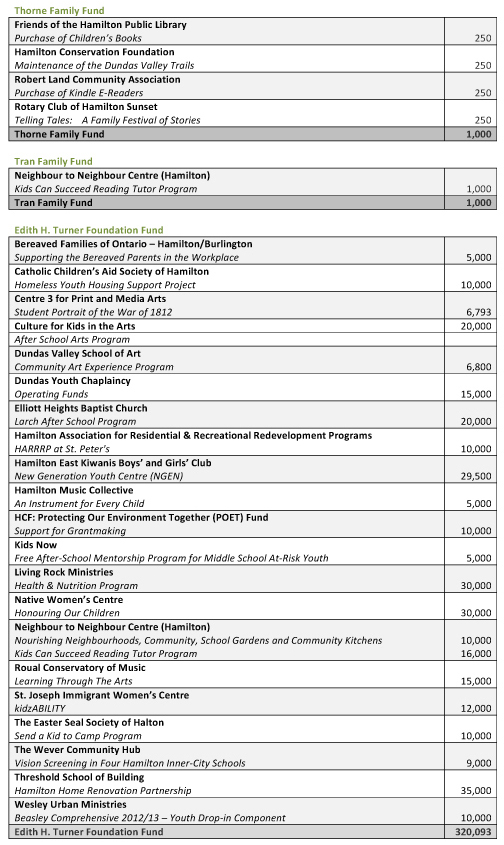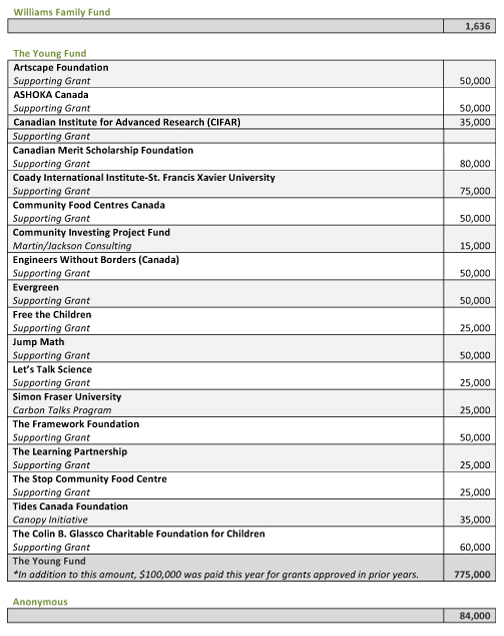 Grants form Bursary & Scholarship Funds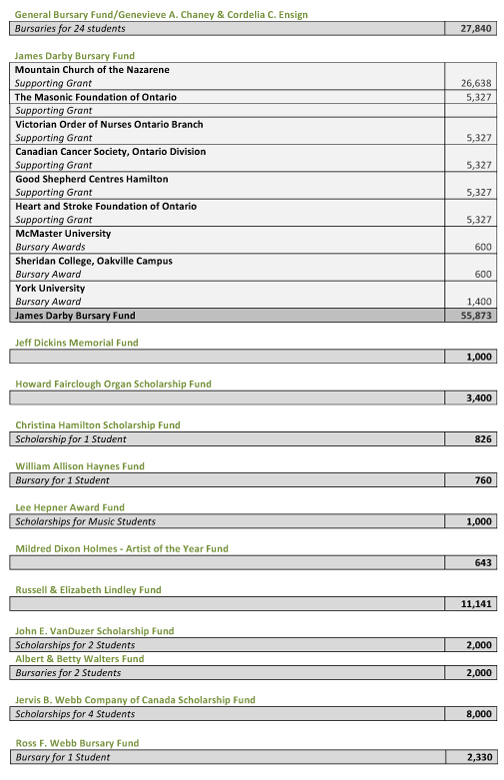 Grants from Designated Funds
Total Grants & Community Leadership

2012-2013 Listings of Grants Made by Hamilton Community Foundation