Career continuity
HCF's investment in microloan program builds a brighter future for skilled immigrants
The distance between Kaew Luerueng's life in Thailand and life in Hamilton is better measured in dollars than miles.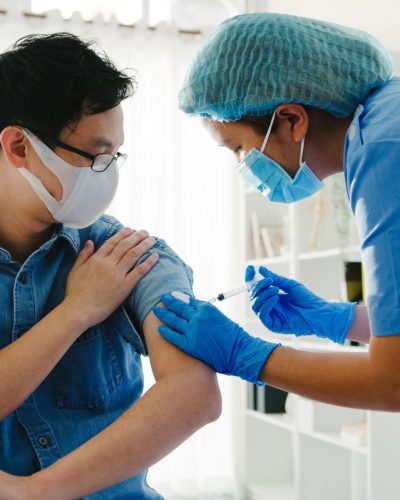 That's because finding the money to recertify as a nurse was the hardest part of her journey. "I was living paycheque to paycheque," Kaew says of her time working as a personal support worker. "Whatever I earned, I sent back home."
Thankfully, a low-interest loan from Windmill Microlending allowed Kaew to enroll in the Bridging for Internationally Trained Nurses at Mohawk College, and today she's an operating room nurse at the Hamilton General Hospital. "That loan helped me the most. Ten thousand dollars is a lot of money."
Founded in 2004, Windmill is a registered charity that offers microloans to help skilled immigrants and refugees continue their careers in Canada. Loans of up to $15,000 pay for training, exams, living expenses and other career advancement costs. Client support coaches offer encouragement and resources, such as financial literacy training. Many Windmill alumni become mentors, helping current clients with professional networking. The loan repayment rate is higher than 98 percent.
Unemployment among Windmill alumni drops to seven percent from 40 percent. Even better, incomes are permanently tripled, says Sarah Stuewe, Windmill's associate director of philanthropy. "That's life changing. And it's only the start, since the average age of clients is 36 and they're likely to get promotions."
Windmill currently approves more than 1,000 loans each year. By 2025, given Canada's ambitious permanent residency targets, they'd like to quadruple that number. Money for loans comes from donations – such as The Young Fund at HCF – as well as from investments in Windmill's Community Bond Fund; in 2019, HCF invested $1.0 million in the fund, which was the largest single investment in Windmill to that point. "HCF's investment helps open doors with other potential investors," Sarah says. "The impact investing community is small, so those endorsements are important."
Kaew is one of 73 alumni and current clients from the Hamilton area. Fifty-nine percent are recertifying for careers in health care and 18 percent in IT and engineering. "Our alumni are on the frontlines of this pandemic, helping Canadians through the crisis," Sarah says. "But even before the pandemic, they were addressing acute labour market shortages."
Excerpt from 2021 Annual Report