Donald H. Henderson Fund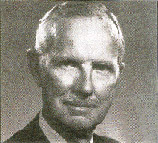 After remembering several family members, friends and two hospitals in his Will, Donald Henderson generously left the residue of his estate to the Foundation for the needs of the Hamilton community.
A long time Hamilton resident (and brother of prominent community leader Nora Frances Henderson for whom one of the civic hospitals was named), Don Henderson was a businessman with a great interest in politics, finance and history. He was President and subsequently Vice-Chairman of Steetley Industries Limited until his retirement in 1974, and his business acumen was highly regarded by several other corporations on whose boards he also served. He and his late wife Dot were avid golfers and curlers.
Excerpt from 1992-1993 Annual Report