Home to stay
Program helps vulnerable seniors age at home successfully
Sometimes the simplest solutions are the most powerful.
Like helping a senior complete a housing allowance form that reduces their rent to $450 a month. Or connecting them to tax help so they can use the refunds to cover back rent. Or representing them at a Landlord and Tenant Board hearing to fight a renoviction. Or helping them manage clutter so their apartment passes inspection.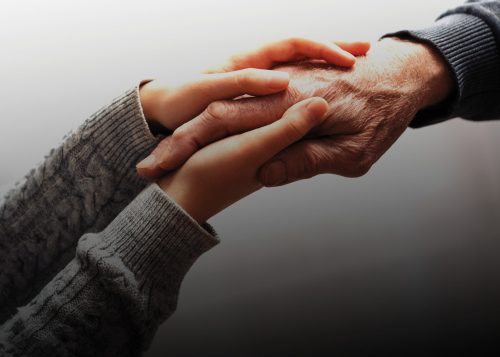 Thanks to the HOPES program at St. Matthew's House, every one of these solutions — and many more — have prevented at-risk seniors from being evicted from their homes and living in shelters or on the street.
"A lot of our clients are estranged from families and isolated, whether that's because of past mental health needs, addictions or incarceration, and they're navigating the world on a very low income," says program manager Andrew Matthews.
"Being $200 behind on rent can be almost impossible to come back from."
HOPES also helps clients — many of whom exhibit hoarding behaviour — learn the skills to manage their living spaces, which improves mental health and helps prevent eviction, hospitalization and premature moves to long-term care. The program also provides assistance with funding applications, subsidized housing supports, medical appointments and income supports.
HOPES is fully integrated with other programs at St. Matthew's House, including the food box program. "It's rare that a client ever needs one program," Andrew says. "If they're being evicted because of rental arrears, odds are they're facing food security issues as well."
This wraparound approach is appreciated by clients. "St. Matthew's House delivers top-notch, quality service right at my door with a smile," says one senior. "The frozen meat is so appreciated with the high cost of groceries now."
A new addition to the long-standing program, funded in part by HCF's Martin Foundation Fund and Mary L. Cassidy Fund, is a paralegal who will work with the Hamilton Community Legal Clinic to represent clients at the Landlord and Tenant Board. "That will really level up our participation at the board," Andrew says.
HOPES currently supports 44 individuals, with the caseload expected to rise significantly in the future.
"Many of these issues are preventable and can be solved for a relatively low cost," Andrew says. "By helping vulnerable seniors maintain their housing, HOPES saves their health, dignity and even their lives."