Lisamarie Perrotte Bristol – Chaney-Ensign Bursary Fund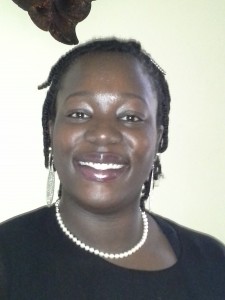 I attended Cathedral High School in Hamilton and graduated in 1999. I was part of the French immersion programme and loved it. I attended York University and got my Bachelor of Science with Specialized Honours in Psychology from 2000-04, and decided to pursue a career in law at Georgia State University College of Law from 2006-09, graduating with a Juris Doctor. Since 2010, I have been practising law.
Originally, I was a Youth Advisory Council (YAC) member at HCF and went on to become a summer coordinator for the Foundation. As the summer coordinator, I was responsible for doing research and compiling some grant-giving criteria for an endowment fund that had been recently set up. It was through this association that I learned of, applied for and was awarded a bursary.
My primary role today is as a wife and mother. I have been happily married for over nine years, and my husband and I have two sons and a daughter, ages six, three and seven months. I am a practising attorney in Metro-Atlanta, Georgia. Right now, I am an Assistant Public Defender, and I handle all sorts of cases from minor infractions such as driving offenses to major felonies, such as armed robbery and aggravated assault.
I was able to use the bursary to help with the costs of my books in school. As a psychology major, there is almost always a new edition coming off of the presses, which made getting used books difficult. New books are very expensive and this bursary helped to shoulder some of that cost.
I was able to graduate from York virtually debt free. This freedom allowed me to pursue my graduate degree studies based on my passions rather than the price tag. As a current holder of student loan debt, not having that extra burden was priceless.
If I could say anything to the Chaney-Ensign sisters, I would say, "thank you for your generosity! Your fund is a timeless gift that will continue to keep giving for many years to come."
I believe that education should be a right, not a privilege, and bursaries such as this help to promote that principle.