Unchained philanthropy
Chris Farias and Jared Lenover celebrated their wedding by setting up a fund at HCF to support organizations making a difference for gay and lesbian youth.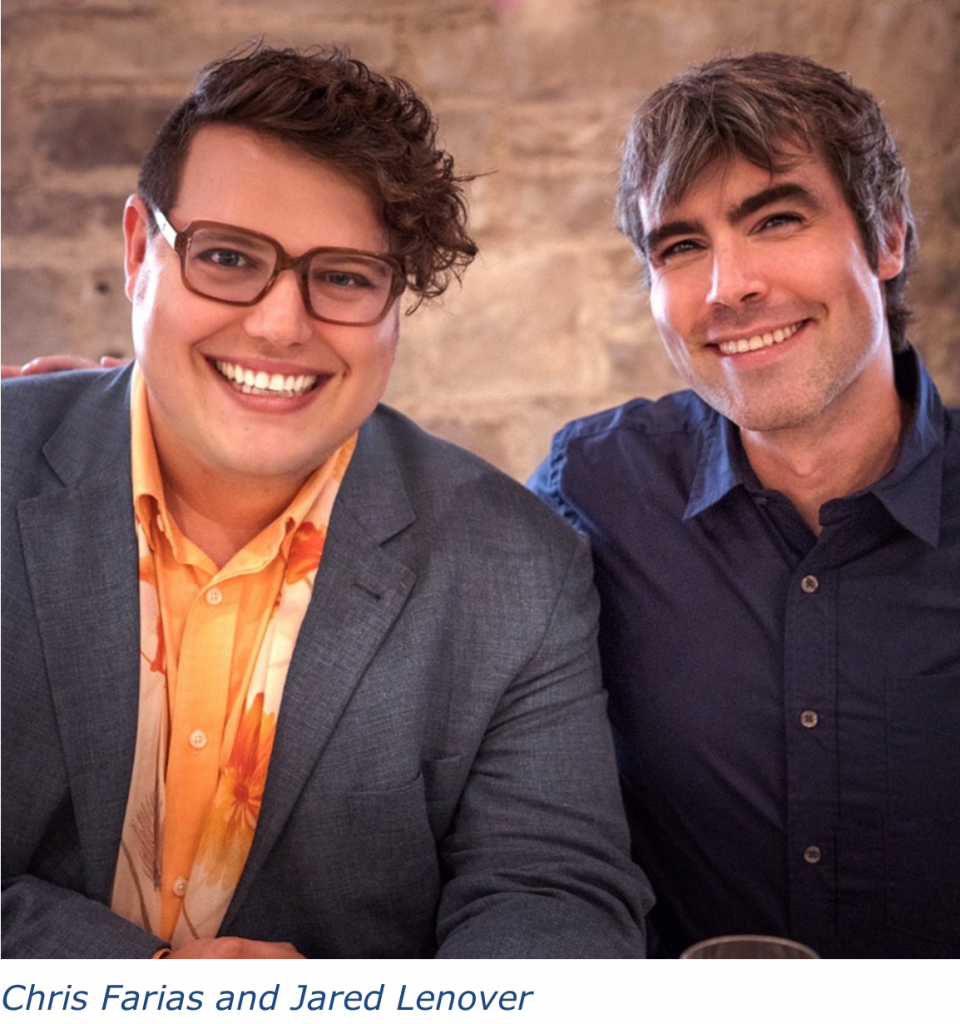 "We weren't exactly kids when we got married; we didn't need toasters," Chris says, so they encouraged friends to launch the fund with their gifts instead. That was in 2018 and they have not looked back.
Both grew up in rural Ontario and suffered from a lack of gay role models and visible representation. They hope they can change that for kids coming up now.
"How can we empower 2SLGBTQIA+ youth? Can we take down a barrier that is holding someone back?" says Jared about the impact they would like to see from their fund.
The Unicorn Fund ("mythology tells us there is no more powerful force than an unchained unicorn," explains Chris) has grown faster than the couple anticipated. In a conscious strategy to link their values and work, their branding company builds a donation to the fund into every contract.
"We are unapologetically committed to this," says Jared. "So we just tell clients in advance that part of their payment for work by our company, Unicorn Rebellion, will go to the fund at HCF to help 2SLGBTQIA+ kids. The response has been overwhelmingly positive." In addition to corporate contributions, Chris is a born fundraiser. He maximizes opportunities on Facebook, drag performances and other speaking events to raise donations for The Unicorn Fund and other local charities.
The couple says Hamilton Community Foundation has been a great partner. "They are fantastic people, progressive and embracing of everyone," says Chris. "As an organization, HCF has seriously put a focus on diversity and inclusion," Jared adds. "They are doing the work. You need to, to be effective in Hamilton and reflect the whole community."
"HCF has seriously put a focus on diversity and inclusion. They are doing the work." – Jared Lenover